Allison Stansfield and Kenneth Stansfield are the Body Corporate Managers of Ace Body Corporate Management (Brisbane North Bays).
Allison and Ken Stansfield are the owners and body corporate managers of Ace Body Corporate Brisbane Redcliffe and Surrounds , previously Brisbane North Bays.
Both Allison and Ken have a personal interest in property investment and property management and are members of Strata Community Australia (SCA) which ensures ongoing professional development seminars in the industry.
Allison is the face of the business and has a Diploma in Marketing, Cert IV in Strata Community Management has also undertaken extensive training through Ace Body Corporate, covering Body Corporate Legislation, Insurance and Maintenance.
Allison's background is Key Account Management where she cultivated her passion for customer service and relationships building. More recently Allison experience has diversified into finance and software. These three combinations make her an ideal, and dedicated body corporate manager. Allison has always worked for blue chip corporations and 2 years ago started in the body corporate industry by working for a local Ace Body Corporate franchisee.
Ken is Cadastral Surveyor by qualification and has vast experience in establishing property and strata developments. Ken has 35 years' experience in corporate business, survey and finance management. His qualifications include BSC in Engineering; Diploma in Management, Certificate in Management of Technology and Diploma in Financial Services.
Allison and Ken's interests include travelling, photography, gardening, sport and the joys of family life. Their family consisting of 2 teenage sons, 2 gold retrievers and a cat!
Award Winner 2 Years Running!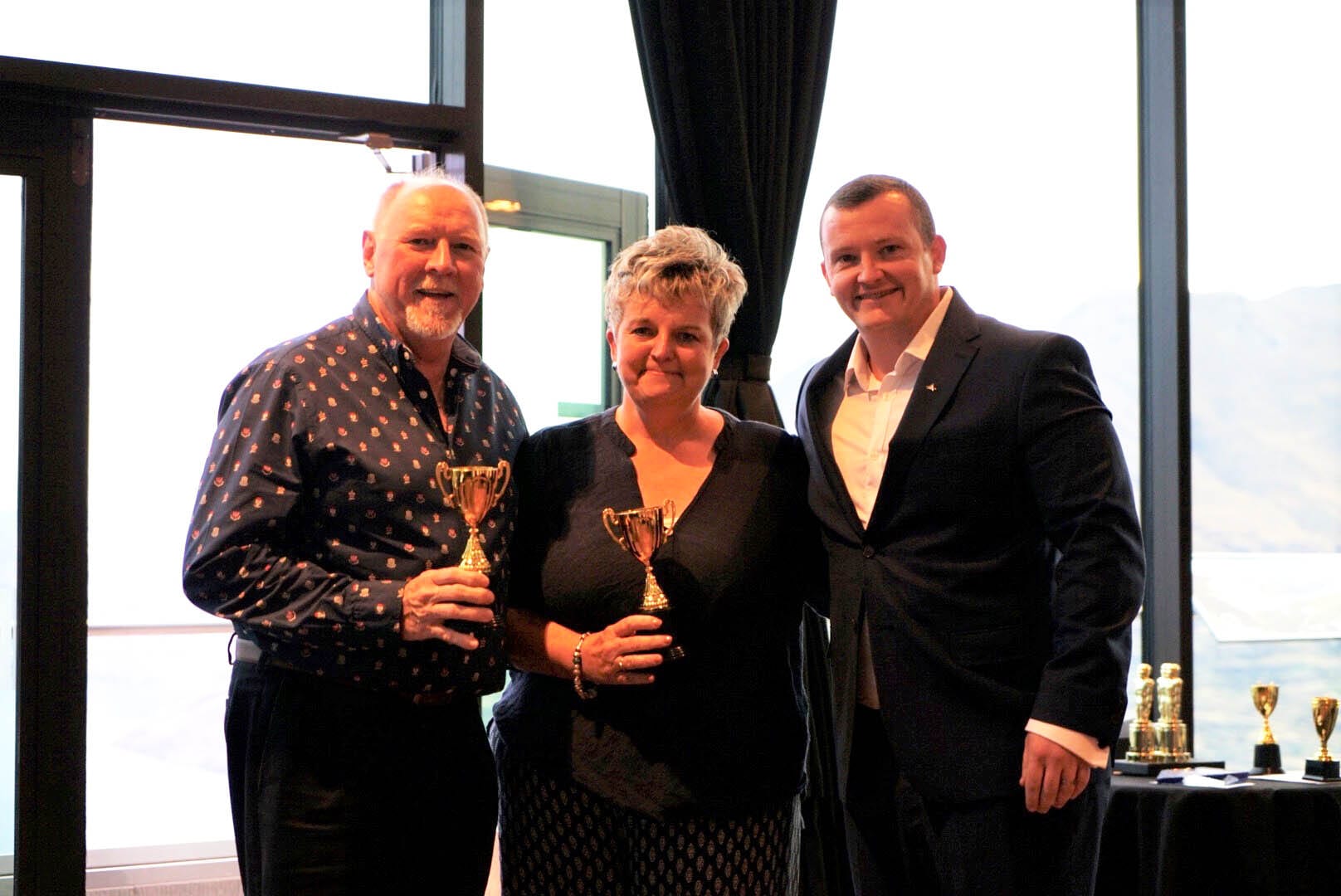 What our clients are saying about us
My investment partner and I own a townhouse in a large Complex, and have been fortunate to have Allison Stansfield as the Ace Body Corporate Manager (North Bays) for the past four years.
Allison and her team have always made themselves available for immediate contact and have conducted themselves in a highly professional, friendly and pleasant manner.
Allison has gone out of her way to provide an efficient and thorough service to both the Body Corporate Committee for the Complex (the Committee) and to individual owners. This isn't an easy task. Some quite complex issues have arisen requiring significant legal, local government and safety requirements research. Allison was able to manage these issues through many levels with professional yet sensitive communication with the Committee and with individual owners.
I commend her for her understanding of appropriate communication skills, and thank her for her reliability and kindness.
Kind regards
Wendy and Susan 2020
---
Allison and Ken Stansfield of Ace Body Corporate have been managing 2 of the properties of which I am Chairlady for 9 months. They provide the very best of service, with attention to detail and timely advice in dealing with Body Corporate issues.
Their experience guides our Committee to make decisions that reflect good legal, safety, financial and insurance considerations. Having Allison and Ken as part of our Team gives our Committee confidence that our property will continue to be well manage.
I would not hesitate to recommend their services.
Maria – Chairlady 2020
---
Allison Stansfield of Ace Body Corporate has been working with our body corporate for over two years. In that time Allison has been an asset to our group with professional advice, particularly keeping us informed of any new legislation.
Allison is always prompt to reply to our emails and we know that we can have a comfortable phone conversation when necessary. In times when there are difficult issues, Allison's advice and patience is a credit to her.
I would recommend Allison Stansfield to any prospective Body Corporate group.
Judy – Chairperson 2020
---
Since 7th December 2017, when Allison Stansfield from Ace Body Corporate Management was appointed to handle the management and administration of our Body Corporate, I have found her to be highly competent in all aspects of the services she provides.
Allison has proven to me, to be extremely skilled in the handling of all body corporate matters, which includes the accounting of our books and payment of invoices on time; the preparation of body corporate notices to all owners; as well as, the quick handling of any daily incidents that may occur. In these cases, Allison has always kept me informed to a good outcome.
She is polite with a happy disposition, honest, quite knowledgeable and highly professional.
I have no hesitation in recommending Allison to any body corporate, who may be seeking a sincere and highly committed manager to handle their body corporate needs.
Roy – Chairperson 2019
---
We are extremely happy with Allison's attention and note that she regularly goes above and beyond. She also canvasses all issues and prepares a possible solution before contacting us, allowing us to deal with any issues expediently. I would highly recommend her services to anybody corporate looking for management.
Adele – Chairperson 2017
---
In dealing with Allison I have found her to be prompt, efficient and she actually does the job we engaged their company to do. I have appreciated working with just one person. This means Allison knows what is going on with our body corporate and shows an interest. As secretary I have felt empowered and supported by her with my role. It has been refreshing to work with Allison.
Elaine – Secretary 2017
---
May I take this moment to say how wonderful it is to have you looking after our Body Corporate needs. Your attention to detail and professionalism is very welcome and I look forward to meeting you at the Annual General Meeting.
Leigh – Chairperson 2017
---
Suburbs serviced by this owners corporation
Redcliffe, Scarborough, Newport, Rothwell, Mango Hill, Margate, Deception Bay, Narangba, Burpengary
Map